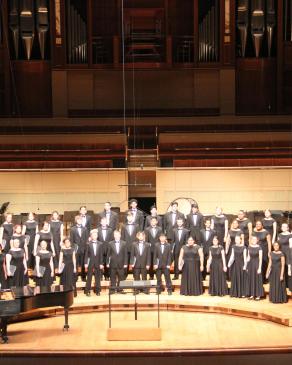 Wylie East High School
The Raider Aider Choral Department from Wylie, Texas consists of vocal ensembles in grades 6-12 from Wylie East High School, Burnett Junior High, and Harrison Intermediate. The choral department enrolls over 600 students in sixteen performing ensembles. Additionally, some students from Davis Intermediate and McMillan Junior High move into the Wylie East High School programs in ninth grade. 

The Raider and Buccaneer Choirs enjoy an active performance schedule in the community and region and its members are involved in numerous individual and choral competitions and participate in many extra-curricular activities, including theatre arts, athletics, art, student council, and more.