Perform With Us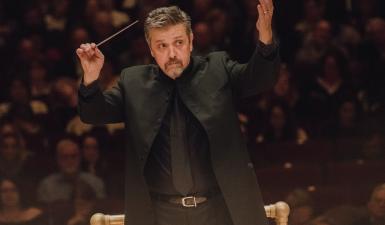 SING, HERE, TOGETHER
This is the essence of the work of Vox Anima London. We are bringing amateur choirs and individuals together from all over the world to sing the music of today's composers in historic London venues.
OUR PRIMARY MODEL
Our primary model for this experience begins with the music of a living composer and an invitation to the composer to join us for a few days as Composer-in-Residence. When the repertoire is selected, we secure a knowledgeable conductor who will interpret the score with faithfulness and imagination and engage and challenge our visiting singers in rehearsal and performance.
Based on recommendations, affiliations with conductors, and expressed interest, we then invite ensembles and individuals to travel to London to be a part of this phenomenal experience that includes rehearsals and performance with singers from locations all over the world. The rehearsals, spaced over a couple of days, will be challenging, inspiring, and rewarding. Even on rehearsal days, there is plenty of time allotted to explore the innumerable treasures of London.
Though this is our primary model, there are other options for performing ensembles as well, including solo performances on our concerts based on audition and invitation from our Artistic Director.
Our Preferred Travel Provider

Paula Zackeru of Sapphire Tours is the preferred travel provider of Vox Anima London. We know and trust Paula's vast knowledge of the travel industry to deliver a seamless start-to-finish travel plan for our visiting groups. Please contact Paula to receive a no-obligation quote for your London/UK experience.
Paula Zackeru - Paula@sapphiretours.com
Contact Us
For more information regarding the specifics of performing in one of our future concerts, please contact us directly at helen@voxanimalondon.com or use the form below.