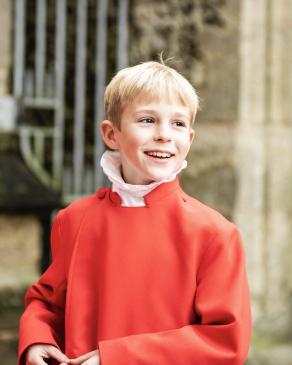 Laurie Sawbridge
Treble
Laurie sings with the long-established and internationally acclaimed Winchester Cathedral Choir which includes boy choristers and Lay Clerks. The choir fills the Cathedral with glorious music from all periods at six Cathedral services weekly during term time and through festival periods. They also make recordings and broadcasts, sing concerts and go on international tours.
The Choir's wide repertoire ranges from the plainsong chanted by medieval monks to commissioned works by modern British composers.
It broadcasts regularly for BBC Radio and TV, and also makes regular recordings.
It performs at concerts throughout the UK, including London's Royal Festival Hall, and potential international tours. Vox Anima London is delighted to have Laurie on the stage at Cadogan Hall for the UK premiere of Tuvayhun.