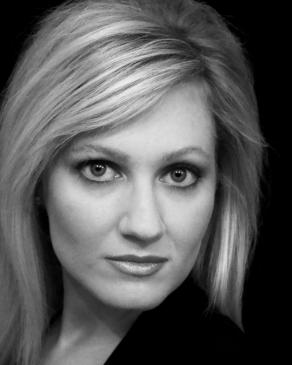 Laura Grace Holmes
Ensemble Director
Laura Grace Holmes, award winning soprano, considers the South her home. She received her degree in music from the Baptist College of Florida, and during her collegiate years at Mississippi College, Ms. Holmes studied both conducting and vocal performance. She has performed coast to coast in venues such as Carnegie Hall, The Walt Disney Concert Hall, and the National Cathedral, and is also the winner of the 2006 Mississippi Chapter of the National Association of Teachers of Singing (NATS). Holding numerous theatre roles throughout her career, she most recently performed the role of Cosette in SEACT'S local production of Les Miserables.
Before entering the professional world, Ms. Holmes studied with renowned conductor, Dr. James Meaders, vocal instructor, Dr. Dana Rice Guidroz and vocal health educator, Dr. Kimberle Moon. In her prior position as Choral Director at Houston Academy, Ms. Holmes led the choral program to win at the prestigious World Strides Heritage Festival, leading to an invitation to perform at Carnegie Hall. Most recently, Ms. Holmes co-founded the Tri-State Community Choir, located in Dothan, Alabama. Under her direction, the choir has already received numerous accolades, leading to performances in New York and London.
Currently, Ms. Holmes serves as the Traditional Worship Leader at Covenant United Methodist Church in Dothan, Alabama, where she runs and directs both the choral and orchestra programs. Ms. Holmes is also a well-known teacher of voice, specializing in the classical singing style. Many of her students have gone on to receive vocal scholarships and study internationally as well as throughout the states. Ms. Holmes enjoys spending her spare time at home with her children and husband and tackling odd home renovation projects.