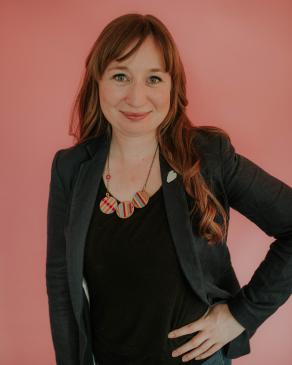 Laura Cloke
Director of Marketing and Production
Laura Cloke is excited to be joining the Vox Anima London team, where she will integrate her wealth of experience in the commercial world with a lifelong passion for singing and choral music.
 
Laura is an enthusiastic and supportive leader with over 15 years of experience in the commercial and charity retail sector. She began her career at The Conran Shop as a Merchandiser, responsible for a variety of homeware departments. In 2010 she made the move to the charity sector and has encouraged and supported a variety of charities to use their retail offering to generate funds and awareness for good causes. At Macmillan Cancer Support she developed and implemented a new retail strategy, growing the online shop and mail order catalogue turnover by 15% while implementing a profitable email marketing programme. As a director for Cards for Good Causes she has led the recruitment for a new chief executive and supported the development of a 5-year growth strategy. Laura is currently Head of Trading for the horticulturalist's charity, Perennial, where she is developing a new retail strategy and running trade stands at events such as The Chelsea Flower Show. 
 
Laura has a passion for personal development and since 2017 has been part of an internal coaching network, providing coaching for individuals to succeed in their careers. She has recently launched her own coaching business, supporting women who are making big changes in their careers and businesses. 
 
Laura currently sings with Jamie in Vox Populi and the newly formed women's chamber choir Vox Anima, as well as singing with Sutton Valence Choral Society.