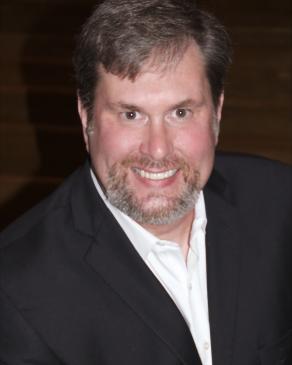 Joseph Wilkinson
Conductor
Joseph Wilkinson is in his fifth year as the director of the Meistersingers Civic Chorus of Hattiesburg, Mississippi, USA. Under Wilkinson's leadership the Meistersingers have grown in reputation for high excellence in choral artistry and garnered invitations to sing in New York and now London.
Wilkinson holds a Bachelor of Music degree in vocal performance from the University of Mississippi in Oxford, Mississippi and a Master of Music in vocal performance with advanced study in conducting from the Southern Seminary in Louisville, Kentucky, USA.  Additionally, he has completed post-graduate music studies through the Oxbridge Choral Institute through Oxford and Cambridge Universities, as well as through the Conducting Institute of Louisiana State University.  Wilkinson completed study in orchestral conducting in New York City via the Excellence in Education program of Distinguished Concerts International.  Jerry Jordan, John Dickson, Stephen Cleobury, and Craig Jessop are among the renowned choral and orchestral conductors by whom Wilkinson has been mentored.
On many occasions, Wilkinson has been invited to serve as guest conductor of the William Carey University choirs and orchestra of Hattiesburg, Mississippi. He has also served as a professional church musician for more than twenty years in churches throughout Kentucky, Indiana, and Mississippi. Currently, Wilkinson serves as the Director of Music and Worship at Crossgates United Methodist Church in Brandon, Mississippi.
In addition to his role as conductor and church musician, Wilkinson has received high accolades as a vocal performer. He was a district and regional winner in the Metropolitan Opera National Council Auditions with the Metropolitan Opera of New York City and a top ten finalist in the Orpheus National (USA) Vocal Competition.  In addition, Wilkinson has sung leading roles with the Des Moines Metropolitan Opera and the Kentucky Opera.  He also performed as soloist with the Louisville Orchestra in Kentucky, the Chattanooga Symphony in Tennessee, and the Oxford Symphony Orchestra in Oxford, England.  Wilkinson was an original member of the professional performing and recording twelve voice chamber ensemble Coro Favoriti.