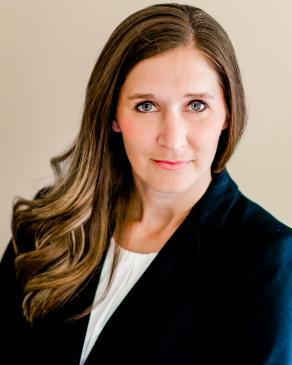 Jayne Doolittle
Ensemble Director
Jayne Doolittle received her Bachelor of Music Education and Master of Music in Conducting from Mississippi College, graduating Summa Cum Laude. As a singer, she was a member of the Mississippi College Singers, a National Association of Teachers of Singing (NATS) Finalist (2004-05) and was chosen to perform in the Mississippi College Honor's Recital (2006). She also performed the role of Anna in "The King and I." Her conducting credentials include Mississippi College Graduate Assistant to Dr. James Meaders. She was selected to participate in the Cambridge/Texas Tech Conducting Workshop with Dr. John Dickson and DCINY's Complete Conductor Workshop in New York City under the direction of Dr. Rene Clausen. Since 2004, she has directed church and school choirs and is currently in her ninth year of teaching. 
In 2016, Jayne began her current teaching position as the Choral Director/Music Teacher for Caledonia Middle and High Schools.  The non-existent choral department now serves nearly 100 students across four choirs. Under her leadership, the Caledonia choirs have received Superior ratings at District Festivals and State Performance Evaluations. In April 2019, members of the CHS Varsity Choir performed the music of Will Todd at Lincoln Center in New York City. In conjunction with her teaching responsibilities, she is the Artistic Director for the Columbus Choral Society, Director of Music at Pleasant Hill Baptist Church, a member of Mississippi College's National Alumni Board, and the District IV Chair for the MS Music Educators Association. Most recently, she was chosen as Caledonia High School's "Teacher of the Year".
Jayne would like to say a special thank you to the teachers and mentors in her life that inspired and encouraged her along the way, and to her students who provide daily inspiration. She would also like to say a special thank you to her sons, Brayden, Preston and Reece, and to her family for their love and support, without which this journey would be impossible.