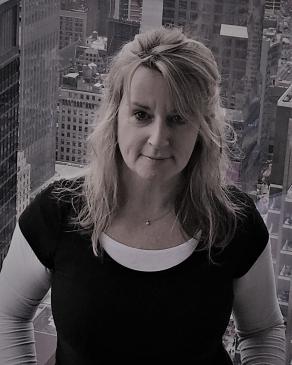 Alexandra Meaders
Executive Director
Having had the thrill of her first choral singing experience in Kings College Chapel, Cambridge, Alex developed from there a life-long passion of music and in particular, choral music. As Executive Director of Vox Anima London, Alex is delighted to be able to offer singers from all over the world the opportunity to participate in exciting and exhilarating concert performances in London.
With several years working in the frenetically paced world of finance in the City of London, Alex brings calmness and leadership to the Vox Anima London team. Event organisation, and her previous role as fundraiser in a special needs school, have enhanced Alex's instinctive skills of engagement and networking. She brings these skills into focus in her work at Vox Anima London with her confident, enthusiastic and easy manner.
Alex currently sings in three groups conducted by her husband, Jamie – Hurst Green Singers, Vox Populi and Vox Anima Chamber Choir. The 14 voice, female Chamber Choir had their first post-pandemic concert in April 2022 which was incredibly well received by their audience. Composer Cecilia McDowall was formally announced as the choir's patron, and the choir look ahead with great anticipation to performing her music, including a piece she is writing specifically for them!